This Healthy Sausage, Fennel and Cranberry Stuffing is my delicious twist on the classic Thanksgiving must-have side dish! 21 Day Fix approved, too!
Helllloooo!!! So it's officially November and I'm starting to get so. damn. excited about Thanksgiving being right around the corner! Who's with me? Thanksgiving is THE ultimate foodie holiday and I look forward to it every single year. As you can imagine, I've been thinking a LOT about side dishes lately. I mean, they're really what T-day is all about, right? Well, and like pilgrims and Native Americans and being thankful and stuff.
Speaking of being thankful, this year I'm super thankful for this healthy sausage, fennel and cranberry stuffing. Or do you call it dressing? My Grandma calls it dressing - I've never met anyone else who does, but I know you're out there dressing people!
But I digress... let's get back to this healthy stuffing because it's the bomb, you guys. It's filled with so many incredible flavors from the delicious homemade turkey sausage, to the aromatic fennel and the sweet-tart dried cranberries. They all go SO WELL together and I could have totally eat it as a meal all on it's own. This would make such a great addition to any holiday table and it'll definitely be gracing mine this year!
Anyway, on Instagram* this week, I promised you guys a tutorial on how to cut fennel. I'm guessing there are quite a few of you out there who've never used it before, but I hope you give it a try! Even if you don't end up making this stuffing (though I really hope you do, it's so good!), fennel is amazing. It has a subtle anise-y flavor, that's just so fragrant and delicious and it's just incredible roasted in the oven. Well, now that I've talked myself into putting a roasted fennel recipe up on this blog, here's how you cut it 😉
How To Cut Fennel:
First, you're going to cut off the stalks and fronds from the top of the fennel. Save those fronds! They taste just like fennel and they make a pretty garnish on whatever you're making!
Cut it in half lengthwise. See the core in the center? It's edible, but a little tougher than the rest. Sometimes if I'm roasting it, I'll just leave it in, but for this recipe we're going to remove it.
Cut the halves in half again to make quarters, then it'll be easy to remove the core. NOTE: please don't hold your knife and fennel this way! I did this for the camera's sake, because my hand was in the way for the photo. If you're right-handed like me, remove the core from left to right so your knife is going away from your fingers. #pleasedontsueme
All Cored! ↓

Ok, that's it! Easy, right? You've totally got this whole fennel situation. I believe in you.
Here are a few more perfectly healthy and delicious Thanksgiving side dishes that I've been daydreaming about:
My healthy take on marshmallow-topped sweet potato casserole, I promise it still tastes like dessert!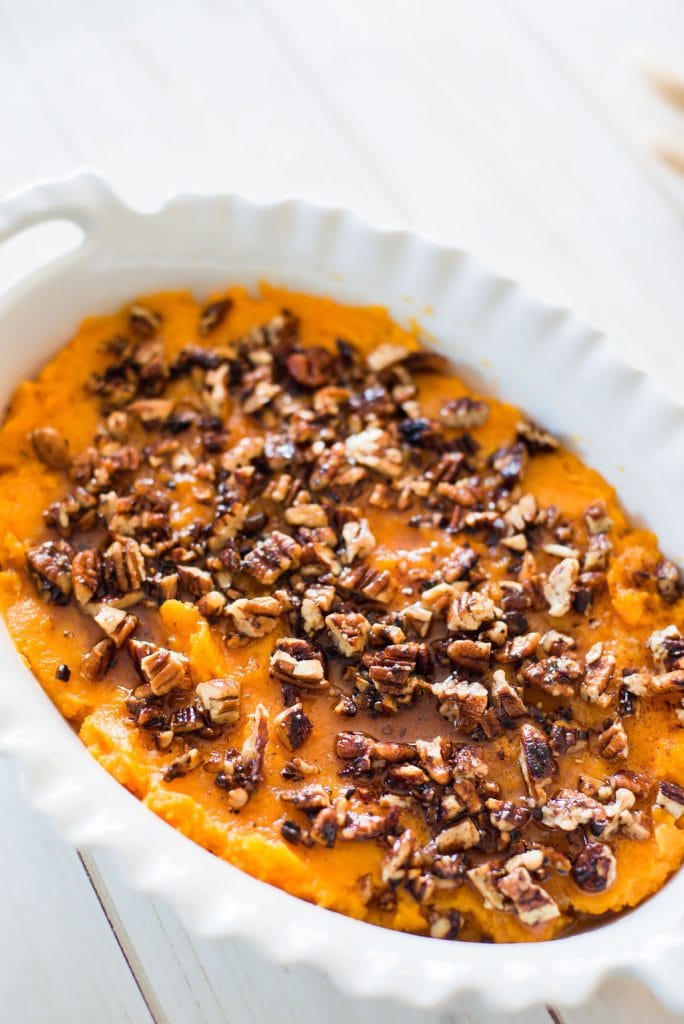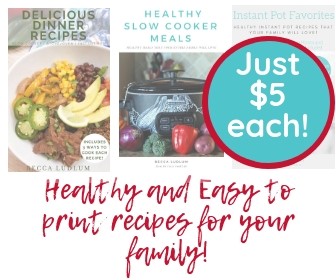 *Are you following me on IG? Click here to follow me! I've actually been posting stories and pretty pictures and such lately so I hope you check it out!
Speaking of, if you do make this Healthy Sausage, Fennel and Cranberry Stuffing, be sure to snap a pic and tag me @thefoodieandthefix or use #thefoodieandthefix on Instagram so I can check it out! It makes me ridiculously happy to see what you guys are making 🙂
📖 Recipe
Sausage, Fennel and Cranberry Stuffing
Ingredients
10 slices of whole grain bread (not low calorie or low carb, at least around 100 calories per slice), cubed
Sausage:
1 lb lean ground turkey
1 Tbs dried rubbed sage
½ teaspoon salt
¼ teaspoon cracked black pepper
½ teaspoon garlic powder
1 Tbs pure maple syrup
¼ teaspoon fennel seed, crushed a bit with your fingers (or with a garlic twist if you want the pieces finer, see below)
½ teaspoon nutmeg
Remaining Ingredients:
2 cups fennel, quartered, cored and thinly sliced (1 bulb)
2 cups chopped white onions
¼ teaspoon salt
2 teaspoon rubbed sage
¼ teaspoon black pepper
2 - 3 cups broth (I used 2 ½ cups, but it can be slightly different depending on your bread and other factors)
½ cup dried cranberries
2 Tbs butter, melted
Instructions
Preheat your oven to 225 degrees. Place your fresh bread cubes on 2 baking sheets and dry them in the oven for about 20 - 25 minutes. This will make them very dry on the outside, but you'll be able to feel a little moisture on the inside when you press them with your finger. When they're done and you pull them out of the oven, increase the oven temp to 350 degrees. Spray a 9X13 baking dish with olive oil cooking spray and put your dried bread cubes in it once they're cool.
Meanwhile, spray a large skillet with olive oil cooking spray and heat to medium heat. Mix together all sausage ingredients and add to the pan, crumbling it with your spatula as it cooks. Once fully cooked, remove from pan and keep warm (I just put in a bowl with some foil placed on top).
Wipe out the pan you cooked the sausage in and spray it again with the cooking spray, turning the heat up to medium-high. Add the chopped fennel and onions, sprinkling with a small amount of salt and then cook, stirring regularly until softened and lightly browned (I like to leave a little crunch to the fennel, but you do you). Add in the ¼ teaspoon salt, ¼ teaspoon black pepper, 2 teaspoon sage, and 2 cups broth and heat until the broth gets hot. Once the broth is hot, stir in the dried cranberries and sausage and turn off the heat
Next, pour the broth mixture over the bread cubes in the 9X13 baking dish and carefully mix together. If some of the bread cubes still seem dry, add more broth in ½ cup increments until the cubes are very moist but not soggy. Use a pastry brush to brush the melted butter all over the top (you could also drizzle it, but I like making sure that every single inch gets some buttah).
Bake in the oven for 20 minutes or until browned and the top crisps up a bit. Enjoy!
Notes
21 Day Fix Container Counts per Serving: ½ Yellow, ¼ teaspoon (there are also ⅛ Green and ⅛ Red per serving, but they doesn't really seem like enough to count IMO)
Weight Watchers Freestyle Points: 2
Recommended Products
As an Amazon Associate and member of other affiliate programs, I earn from qualifying purchases.
Nutrition Information:
Yield:

28
Serving Size:

½ cup
Amount Per Serving:
Calories:

81
Total Fat:

1g
Save this Healthy Sausage, Fennel and Cranberry Stuffing to Pinterest! ↓