15 of the very best Instant Pot soup, stew and chili recipes! All recipes include 21 Day Fix container counts and are quick, easy, healthy and delicious.
Hey guys! I hope everyone has had an incredible holiday season (I did!) but if you're anything like a lot of folks I know, you're probably freaking exhausted. And holiday exhausted is just a whole different exhausted, isn't it? But if Santa left a brand stinkin' new Instant Pot under the tree for you, I've got good news.
I've pulled together the BEST and most beloved, healthy, 21 Day Fix approved, NO FAIL Instant Pot soup, stew and chili recipes for your eating pleasure. Ya know, the kind of incredible recipes that you can throw together even when you're holiday tired. They're the perfect also to make when you're first learning how to work your fancy new contraption PLUS they're exactly what we want in our lives right now, something to warm us up on these cold winter days 😉
Oh! Many of these Instant Pot recipes are also kid friendly and they're all deliciously healthy (and include 21 Day Fix container counts!)
Hope you love these Instant Pot soups, stews and chilis as much as my family does!
1. 21 Day Fix Instant Pot Beef Stew
2. Instant Pot Chicken Tortilla Soup – Confessions of a Fit Foodie
3. 21 Day Fix Instant Pot Turkey Chili – Carrie Elle
4. Instant Pot Stuffed Pepper Soup – My Crazy Good Life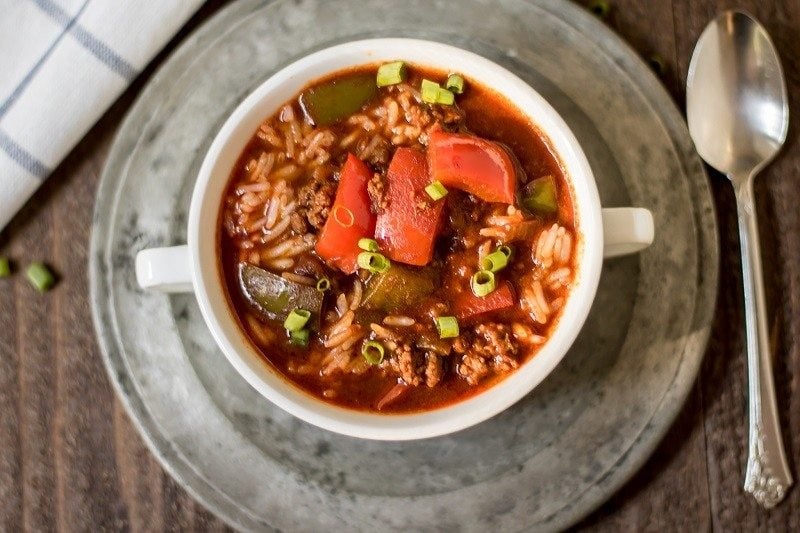 5. Instant Pot Italian Wedding Soup – Confessions of a Fit Foodie
6. Instant Pot Beanless Beef Chili – Confessions of a Fit Foodie
7. 21 Day Fix Broccoli Cheese Soup {Instant Pot | Stove Top}
8. Loaded Potato and Cauliflower Soup – Confessions of a Fit Foodie
9. 21 Day Fix Coconut Curry Butternut Squash Soup {Instant Pot | Stove Top}
10. Instant Pot Zuppa Toscana – Confessions of a Fit Foodie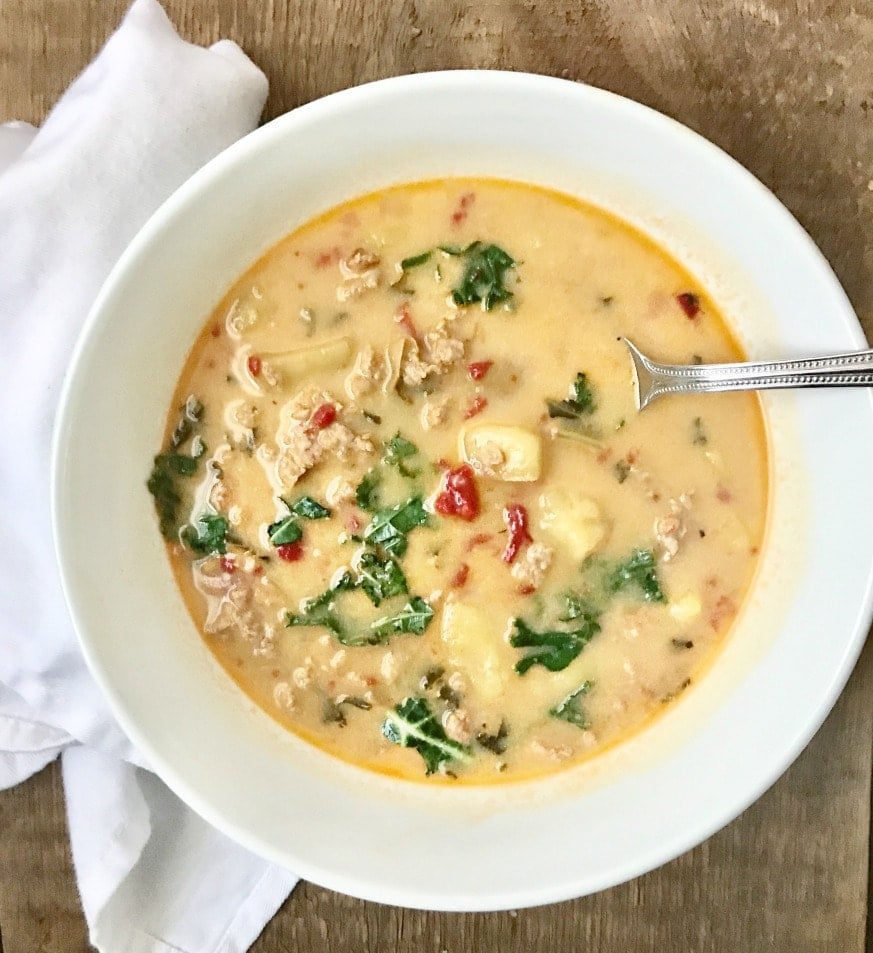 11. Instant Pot Beef Pho – My Crazy Good Life
12. 21 Day Fix Instant Pot Buffalo Chicken Chili – Confessions of a Fit Foodie
13. Instant Pot Lemon Chicken Noodle Soup {21 Day Fix}
14. Instant Pot Sweet Potato Chili – My Crazy Good Life
15. 21 Day Fix Chipotle Pumpkin Turkey Chili {Instant Pot | Stove Top}
16. Instant Pot Bacon and Beer Cheese Cauliflower Soup {21 Day Fix}
Don't have an Instant Pot yet? Click here to check it out on Amazon! (affiliate link)