Can you guys believe that exactly one week from today is Thanksgiving Eve? How in the actual hell did that happen? I swear to you school just started. Aaaaanyway...  everyone knows that the most exciting part about Thanksgiving are the sides, the glorious sides! (ok, except for maaaybe the pumpkin pie 😉 ) So I thought I'd throw together THE best, most amazing 21 Day Fix holiday side dishes (they're perfect for Christmas, too - or any other holiday!) that are out there on the interwebs for you beautiful, food-loving people. Because you're my people and I'm so freaking thankful for you.
Oh, and did I mention that I've broken this list down by sides that use a yellow container and sides that don't? Yep! My hands are in the air like I just don't care. AND, I'll also be updating this post with every new (and awesome) 21 Day Fix side dish I find from now until Christmas, so save this sucker on Pinterest or in your browser or with your photographic memory. I hope you all have the best, healthiest holidays ever!
P.S. - Want more Thanksgiving recipes and some really great tips and tricks for getting through big holiday dinners? Click here!
No Yellow 21 Day Fix Holiday Side Dishes
1. Low-Sugar Apple-Cranberry Sauce
2. Green Bean Salad with Tomatoes and Feta - Carrie Elle
3. Roasted Honey Balsamic Carrots - The Fit Housewife
4. Roasted Brussels Sprouts with Mustard Sauce and Charred Shallots - The Garlic Diaries
6. Three Cheese Zucchini Bake - Confessions of a Fit Foodie
7. Pecorino Mashed Cauliflower with Sherry-Rosemary Mushrooms
8. Broccoli Salad with Turkey Bacon and Pumpkin Seeds - Carrie Elle
9. Pear and Butternut Squash Salad with Maple-Balsamic Vinaigrette
10. 21 Day Fix Fall Salad - Carrie Elle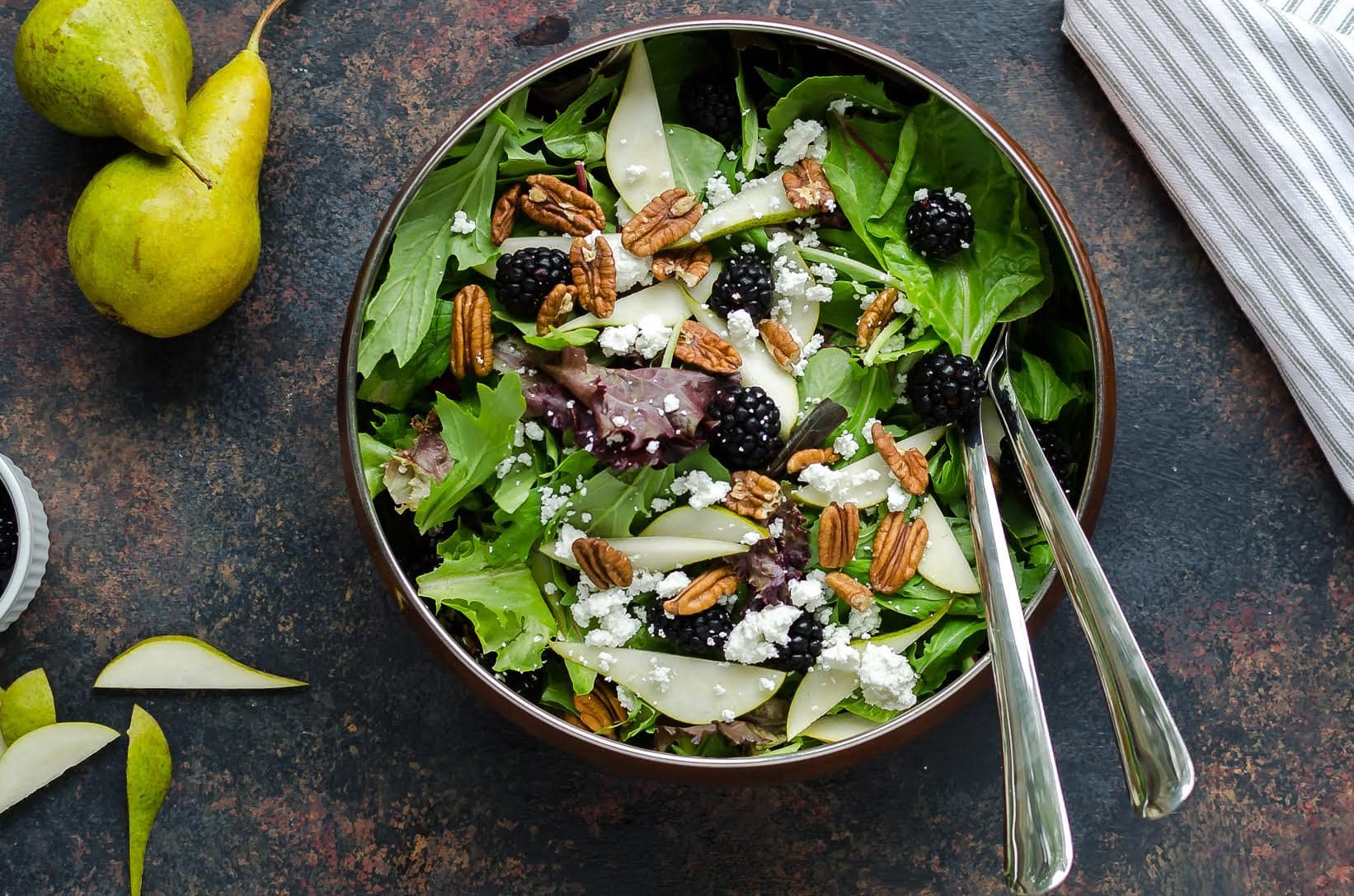 11. 21 Day Fix Mashed Cauliflower - My Crazy Good Life
12. Green Bean Salad with Tomatoes and Feta - Carrie Elle
13. 21 Day Fix Cheesy Garlic Creamed Spinach
14. Easiest Ever 21 Day Fix Oven Roasted Tomatoes - Carrie Elle
15. Grape and Walnut Salad - Carrie Elle
16. Warm Honey Roasted Butternut Squash Salad - Confessions of a Fit Foodie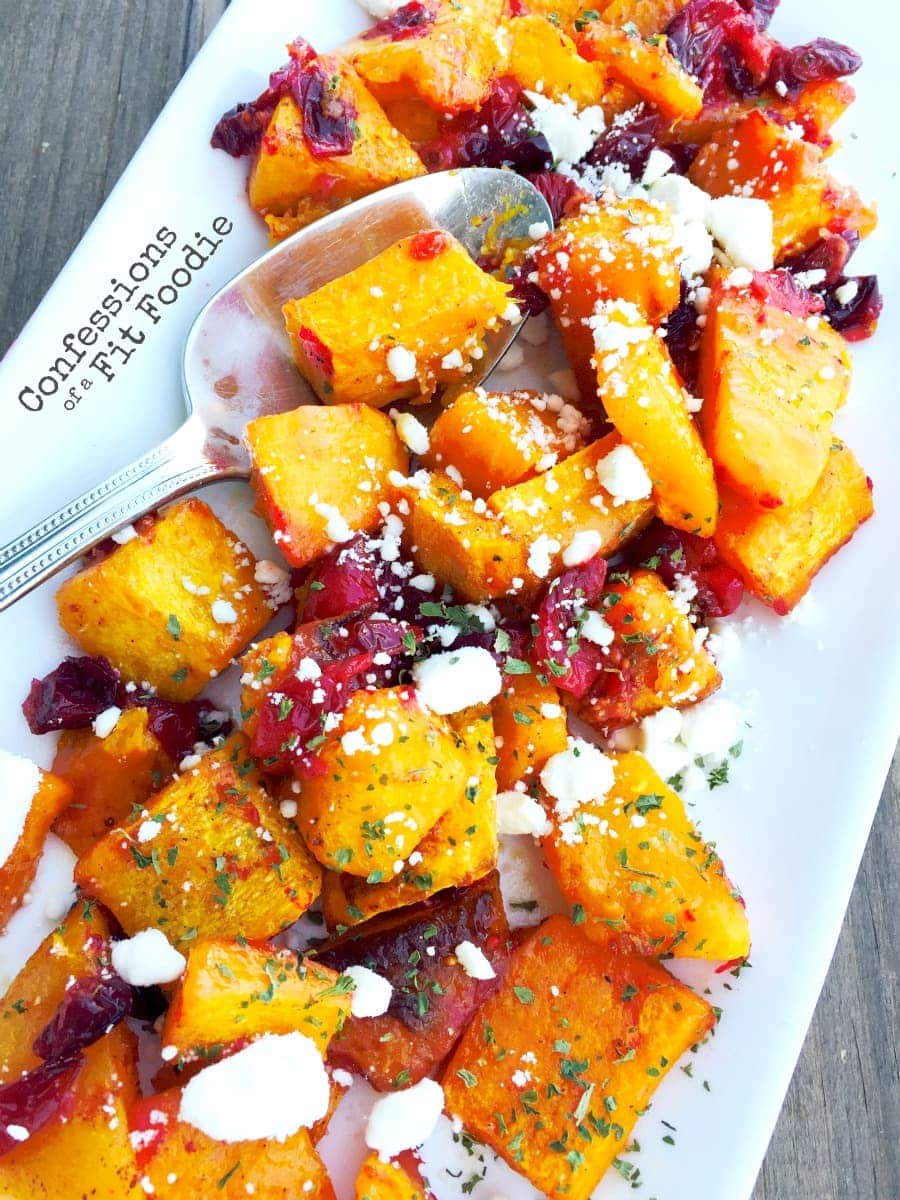 17. 21 Day Fix Caesar Deviled Eggs
18. Roasted Veggie Medley - Carrie Elle
19. Slow Cooker Garlic & Herb Mushrooms - Beachbody On Demand
21. Red Wine Vinegar & Maple Caramelized Brussels Sprouts and Onions
---
Yellow 21 Day Fix Holiday Side Dishes
1. 21 Day Fix Apple-Pecan Stuffing
2. Edamame Black Bean Salad with Red Wine Vinaigrette
3. Easy Roasted Sweet Potatoes - Carrie Elle
4. Butternut Squash-Sweet Potato Mash - Confessions of a Fit Foodie
5. Green Bean Casserole - Beachbody Blog
6. Roasted Sweet Potatoes with Goat Cheese & Sage
8. 21 Day Fix Broccoli Mac & Cheese (AKA the perfect Mac & Cheese)
9. Instant Pot Brown Rice and Sausage Stuffing - Confessions of a fit Foodie
10. Vegan Cauliflower Rice & Broccoli Gratin - Beachbody on Demand
11. Instant Pot Mac and Cheese - Confessions of a fit Foodie
12. Valerie's Quinoa Salad - Beach Ready Now
13. Cider-Glazed Sweet Potato and Apple Bake